Getting a job on the railways can be the start of an amazing and adventurous career. But getting started may mean you have to complete the relevant railway courses for training and safety to find the perfect job.
There are many entry points to a career on the railway and the best place to start is to consult with potential employers. They will be able to advise you on their training requirements so you can make a plan.
You should seek out certified and licensed training providers and be wary of poor-quality providers. Often employers may ignore your certification if it is not from a reliable and trustworthy provider. 
Additionally, most high-quality training providers require face-to-face tuition to ensure compliance and that attendees have met all requirements. Be careful with online providers, and completing online railway courses, as you may not have met employers' requirements for the assessment.
Usually, all paths to a railway career start by attaining the safety certificates and qualifications for your preferred. CERT is a registered and licensed training provider, and here are some of the primary courses you can do to start your career in the railways.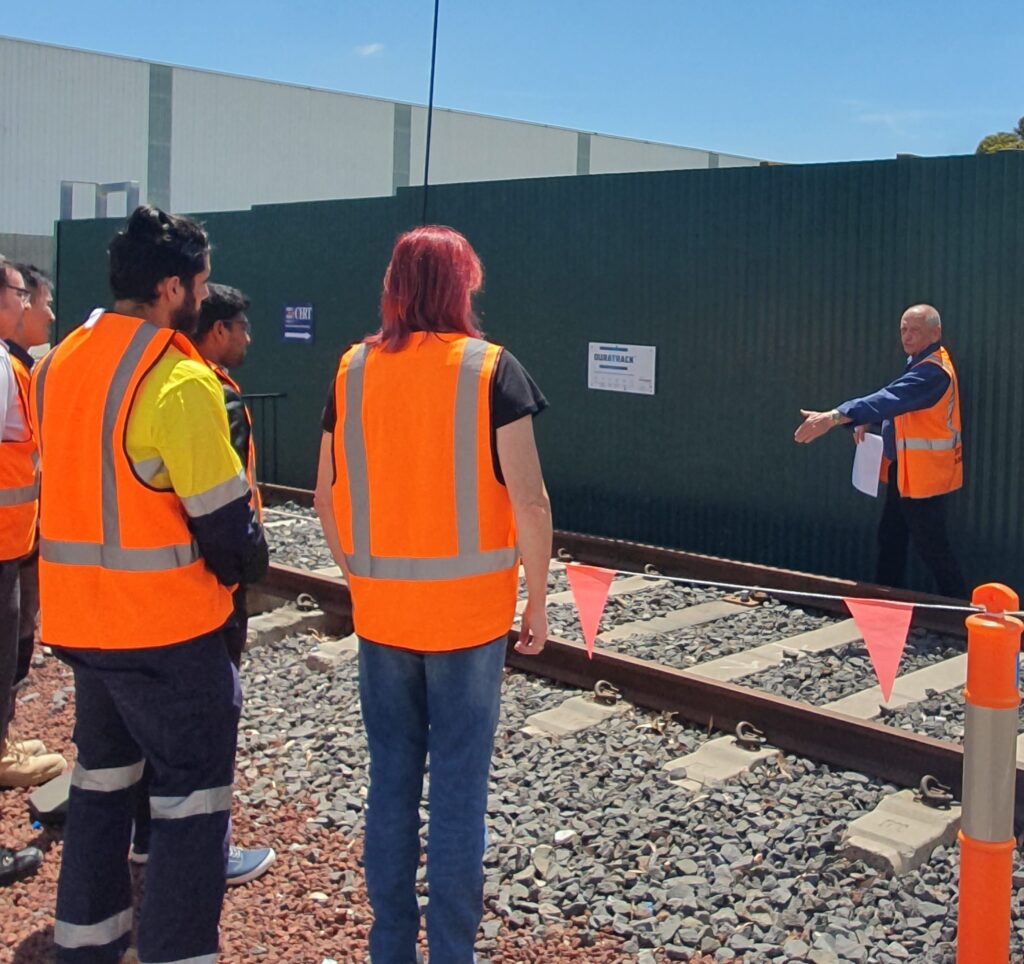 What courses are available for a railway career?
There are many courses available around Australia, in each state and territory, to help you start your rail career. Courses may vary depending on your potential employer, the role you will be seeking and whether you're working on a public or private railway.
The main requirements for a job on the railways include having your General Construction Induction card completed through an accredited course.
You may also need to complete a Level I medical assessment to qualify as well.
Your goal is to receive your Railway Industry Worker (RIW) Card through completion of relevant courses, making you eligible for employment in the industry.
Finally, you may need to complete additional courses to be able to fulfil your particular role. You can read more about these role-specific courses in your state below.
What railway courses can I complete in Melbourne?
There are several courses available for rail worker prospects in Melbourne. Some of these are requirements for any employment in the rail sector, while others are specific to certain roles. 
One of the general courses many rail workers will need to complete at some point is the Safely Access the Rail Corridor course, that's available in Victoria.
Additionally, for those wanting to find a career as a hand signaller, there is the ARTC TA20 Handsignaller course to help you upskill.
CERT Victoria also offers a course for Applying Track Fundamentals that can help rail tradespeople to upskill too. 
What railway courses can I complete in Sydney?
For New South Wales residents there's a large range of courses available for rail workers to get qualifications or upskill themselves. Sydney and regional areas of NSW are a particular hub for ARTC rail qualifications that can help applicants find roles on the ARTC network.
Sydney offers courses for Hand Signallers, Level 1 and 2, to upskill and qualify for this popular role on the network.
Additionally, there are courses available for communications roles within the rail environment also.
Another popular series of courses available for prospective rail workers is the NSW ARTC Protection Officer Level 1 and 2 courses. These courses will prepare future and current protection officers for a long career in the industry.
You can find all the CERT rail courses available and nationally recognised through our accredited training service. 
Final Thoughts
You must be adequately certified to work in the rail industry. There are plenty of courses out there to help you get there. Rail jobs are highly competitive, but for applicants who prepare and plan there is ample opportunity to find your dream rail job.
CERT is there to help prospective rail workers around the country find the courses they need. Enrol in CERT Training now and kick start your career in rail infrastructure.
To stay up to date about rail industry practices, key safety information and best practices, follow us on Facebook and LinkedIn.